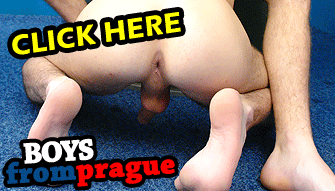 Kyle Harle
Meet Kyle Harley, a pretty young man from the Bluegrass State. When asked how things were growing up in Kentucky, Kyle has nothing but positive things to say about his home. "I attained a pretty good accent. Nice mountains up there. I love to go hiking."

---
---
Trevor Tripp + Kevin Daniels
Living out his hot fantasy, Tristen Trann aka Trevor Tripp, wants to have a little "hide the salami" with Kevin Daniels. In this Asianboynation.com video, East and West cum to "face one another." I'd say Trevor is top notch when it concerns fantasies and what he likes to do with boys. Don't be fooled by their twink size, large things blow in small packages. Kevin and Trevor trade saliva and touch as they "park" on a bench. Trevor strips Kevin down and digs in. Bringing Kevin up quickly, Trevor takes a moment to admire his oral skills. Kevin agrees, Trevor is one great cocksucker. As Trevor bobs, Kevin lets him know he is hitting the right spot, "oh that feels so good" Kevin moans. "Lick my balls," comments Kevin; Trevor obliges, eagerly. Going up and down Kevin's shaft, when I pan out, I see Trevor is hard too. "Ah, lick that hole," moans Trevor; Kevin is buried face deep, in Trevor's ass. Spreading Trevor wide, Kevin enjoys every crease. Kevin looks like he is try to dig to China. Wait a minute, maybe he is "digging in China" through Trevor. Sitting back, Kevin then receives a nice toe and foot suck from Trevor, who is jerking while he feeds their fetish. As Kevin jerks, he watches Trevor work. Trevor then asks, "you gonna let me fuck you?" "yeah, you wanna fuck me?" Kevin replies. From above, Trevor enters and fucks Kevin steadily; "ah, fuck me; it feel so good" Kevin whispers. "You like that cock in your ass?" Trevor asks, "yeah" responds Kevin. While being pounded, Kevin also jerks himself. Kevin then lies down with Trevor atop. As Trevor masturbates, Kevin caresses his partner. Trevor looks directly into the camera and says, "I'm gonna cum;" he then covers Kevin's entire face with creamy jizz. Wiping off the fun, Kevin then hovers over Trevor and jerks. As Kevin blows, streams of thick cum streak Trevor's face. Kevin then runs to grab a towel for Trevor; the two then have a quiet moment kissing, and walk off, hand in hand. Disclaimer: No faces where hurt during the filming of these two hot sexy twinks fucking; whatever came between them was consensual and met face on.
---
CRUISER BOYS
Anders is back by popular demand. For those who missed him the first time around, Anders is 26, 6 ft tall, 165 lbs, great body, tan skinned and straight. Anders' version of foreplay today is a little surfing before his solo scene. You'll love how comfortable Anders is with his sexuality as he shares his fantasy of being watched while jacking-off at home by an unknown onlooker who later fantasizes about him during their solo play. I'm sure he has an attentive audience today as he sits, spread eagle, slowly massaging his thick, baby smooth, 8-inch cock.